When online-virality hits the dictionary, 2014 will definetly be an example year. With social media becoming bigger and Internet acces getting more and more common with each passing day, all kinds of information spread with just the blink of an eye. And it is not even about a famous artist or a widely followed event –Alex from Target is proof of that, among many others-.
Referencing Mashable's top memes of the year, we have compiled some of the best and most memorable of 2014:
10. Ashley Wagner's dissapointment from not winning in the Sochi Olympics: nobody likes losing, but Ashel Wagner, from the USA ice figure skating olympic team in Sochi 2014 just did the face that represents how we all feel when we don't win. Thank you, Ashley!
9. Sexy Felon: It just took one mugshot. This convicted felon, described as one of the most violent criminals in the area of Stockon, California, definitely got the Internet talking non-stop and even some people asking for a modeling contract for Jeremy Meeks. "He should be a model, not a criminal". Well, it looks like it's too late and he made his choice already…
8. Luis Suárez after the bite: yes, we all saw him bite fellow Italian player Giorgio Chiellini during what would be his last game in the World Cup -and the following months as well-. He was disqualified, punished and widely criticized, but that didn't stop the Internet, including some top brands, from making fun of it…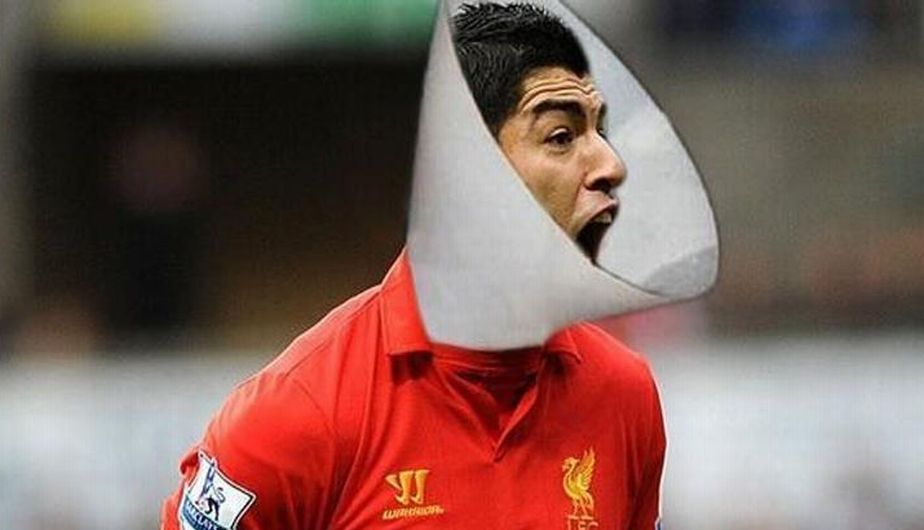 7. Leonardo Di Caprio: we couldn't just pick one among so many, but the all time favorites were the ones aluding to his not-winning an Oscar -yet again-. So not fair, Leo. SO. NOT. FAIR. Also those with images taken from his movie, The Wolf of Wall Street, we very popular as well.
6. Dancing kid being a diva on TV: he is just fierce and absolutely bold to do this on national television. Nothing else needs to be said #WorkIt.
5. The apparently kid: Noah Ritter, a five-year-old kid from Pennsylvania managed to get viewed for at least 17 million times, after being interviewed for a local news segment and showing an strangely funny affinity towards the word "apparently". And then, of course, he was on Ellen and inspired hundreds of memes.
4. iPhone 6 bending: well, that was unexpected… Even though users started complaining -and making memes- of the phone bending on their pockets after they sat down, the iPhone sold over 10 million devices in just its first three days…
3. Alex from Target
2. Kim Kardashian's butt
1. Anything with cats (of course, including Grumpy Cat himself)